OAHU
PACKAGES


MAUI
PACKAGES



KAUAI
PACKAGES



HAWAII
PACKAGES




Back to front page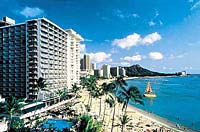 Oahu Deluxe Packages

Outrigger Waikiki on the Beach
This beachfront resort is a real gem. The rooms are nicely appointed, staff is accommodating, and the resort is home of the world famous "Duke's" Restaurant. This resort offers one of the best values on Waikiki Beach.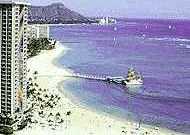 Oahu Deluxe Packages

Hilton Hawaiian Village
This world class resort with its Rainbow Tower is known the world over. The beachfront location is excellent, and there are numerous shops and restaurants within this self-contained "village". Pools are gorgeous, and such entertainment as catamaran cruises and submarine dives abound.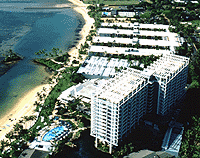 Oahu Deluxe Packages

Kahala Mandarin
This five star resort is the epitome of class and elegance. The resort is located 10 minutes outside of Waikiki and has catered to many celebrities and royalty. Rooms are spacious with canopy or 2-poster beds, CD players, bathrobes, and all the comforts the discriminating traveler would expect.